Please be patient, the page is loading.
This trip is complete.
Check the sections on the menu on the left for photos, journals, etc.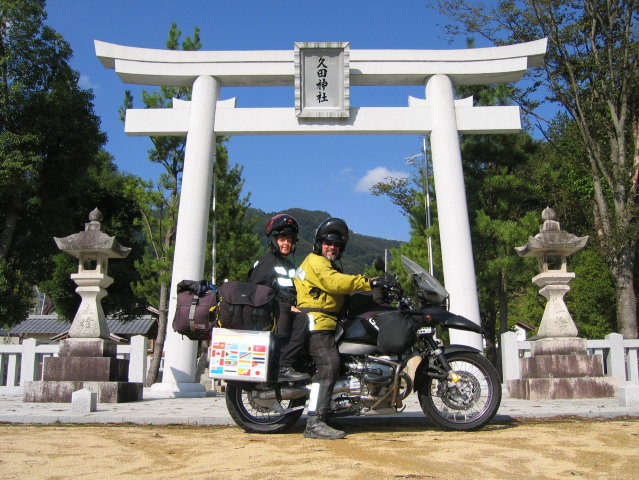 Parked in front of a torii, the entrance gate to a Shinto shrine. Along the road in southern Japan.
If you have questions or comments please contact Douglas Hackney

All content copyright © 1995-2004, Douglas Hackney, all rights reserved.