Colonial Gems of Mexico 2001
Photo Gallery
To view the captions for the pictures, click on any thumbnail, then use the "back" and "next" selections to view additional pictures.
Hotel Info
| | | | |
| --- | --- | --- | --- |
| Town | Hotel | Phone | Fax |
| San Miguel | Villa Santa Monica | 011-52-(4)-152-0427 | 011-52-(4)-152-0518 |
| Morelia | Villa Montana | 011-52-(4)-314-0231 | 011-52-(4)-315-1423 |
| Patzcuaro | Posada de Don Vasco | 011-52-(4)-342-0227 | 011-52-(4)-342-0262 |
| Uruapan | Mansion de Cupatitzio | 011-52-(4)-523-2100 | 011-52-(4)-524-6772 |
| Guanajuato | Castillo Santa Cecilia | 011-52-(4)-732-0485 | 011-52-(4)-732-0153 |
| San Miguel | La Puertecita | 011-52-(4)-152-5011 | 011-52-(4)-152-5505 |
About the web pages:
I used a product that automatically generates a thumbnail pages, the HTLM pages, etc. called JASC Media Center Plus ( www.jasc.com ). Highly recommended.
About this years photos:
All shots were taken on a Sony DSC-P1 digital camera ( www.sony.com ) .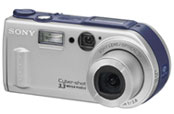 I used 1600 x 1200 resolution for almost all shots. Some large group shots I used maximum resolution. The standard 1600 x 1200 setting used about 900k per image. 1600 x 1200 is about as low as you can go and still get reasonable snapshot sized prints. If you are going to print these images, you may want to run them through an editor and tweak the gamma and sharpness.
If you would like a photo print copy of a photo:
Select the picture from the thumbnail view, then select it again from the single picture view. Once the full frame picture is displayed, right click on the picture and select "save as." Once you have saved the file to your local system, email a copy of the file to an on-line photo service, such as www.kodak.com, or take the file to a local Kinkos ( www.kinkos.com ) and you can get a hard copy print. Alternatively, you can print it yourself on any black and white or color printer.


Contact Information:
These pages are collections of photos and writings by Douglas Hackney. They are not associated with or sponsored by Malcolm Smith Adventures. This is not the official Malcolm Smith Adventures or Malcolm Smith Motorsports web site.
Malcolm Smith Adventures can be reached at Adventures@MalcolmSmith.com.
Malcolm Smith Adventures
P.O. Box 20054
Riverside, CA 92516
909.275.0455 voice
909.275.0455 fax

Douglas Hackney can be reached at dhackney@egltd.com.
All contents copyright (c) 2001, Douglas Hackney, all rights reserved.